Coach For Those Who Want to Be Happy at Work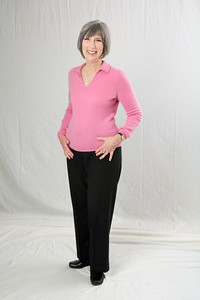 Alvah Parker of Parker Associates has impacted the personal and professional lives of hundreds of clients by helping them to create successful careers and businesses. She has expertise in career coaching, business counseling and a specialty in practice management and business development.
Alvah coaches clients to find, use and expand their natural talents through the integration of these talents into their chosen work. Her clients are most often intent on finding work that is engaging, energizing and profitable so that they have a more meaningful and fulfilling experience.
Alvah has had many different transitions in her own life. She began her career after receiving a Bachelor's Degree from Simmons College in education. For four years she taught chemistry at Chelsea High School. She left teaching to have her first child.
She was a stay at home Mom until 1980 when she returned to teaching for a year. Even though she still enjoyed teaching, a divorce made it imperative to earn more. Alvah also wanted to work with adults rather than children. As she says, " I had young children at home and I needed a change from children during the day."
By asking herself how she could find a career that incorporated her skills and strengths, Alvah was drawn toward technology sales and set out to learn the business. Her family tried to discourage her. Alvah says, " I saw my strengths differently than my family saw them." Her father had a very negative view of sales professionals and told her she would never be good at sales. Her mother told her she was wasting her education.
Even though she lacked the support of family and some friends she persevered. She felt sales utilized her teaching skills. Sales work involved educating the client. Finding a sales job in a small company she developed her sales skills by selling telephone answering equipment and call detail recording equipment. After two years she was quite successful but the company was not doing well so Alvah applied for and got a job with AT&T.
Alvah was well known for her expertise as a sales and marketing executive during her 15 years at AT&T. She was twice selected for the prestigious Council of Leaders as one of the top 3% of the entire AT&T sales force.
Alvah held several different positions at AT&T. She transitioned from sales to a key staff assignment as a Quality Manager and then later was promoted to Sales Manager. Alvah had positions where she thrived and others where she was not happy at work. She understands how being unhappy at work affects your whole life. Finally in 1998 Alvah was laid off. She had mixed feelings about this: unhappy at losing a good income but happy for the opportunity to try something new.
In her own practice Alvah has coached individuals in organizations such as: Lawyers in Law firms, Agents in Real Estate companies, Contractors in High Tech firms, Professionals in Public Health Organizations, Executive Directors of Non Profits, Entrepreneurs and Solo Professionals in their own business, and Managers in High Technology and Biotechnology. She is the Senior Career Coach for Boxwood Technology, an online provider of career services for professional organizations. She has written a blog, Happy at Work, for the past 5 years and two newsletters Road to Success and Parker's Points for the past 15 years.
As one client said "You have a way of going right to the heart of what's happening and helping me see my problems and obstacles in terms of strategies and solutions instead of anger and angst. You are really great at what you do, and I feel very lucky to have you as my coach!"
Peaco Todd Author, Cartoonist and Entrepreneur
www.peacotoons.com
Alvah has been a Business Advisor for SCORE (Advisors to Small Businesses for the Small Business Administration (SBA)) since 1999. In this capacity she counsels entrepreneurs who are looking to start or grow their businesses.
Alvah is a graduate of Coach Inc.'s 2 year professional life and business coach training. She furthered her coaching education with Successful Professionals, an advanced program in coaching professionals and the Life Blueprint Institute where she learned to facilitate career transitions. She is an Authorized Life Blueprint Facilitator, a Certified Professional Behavioral Analyst (CPBA), a Certified Professional Values Analyst and a Certified Business Counselor.