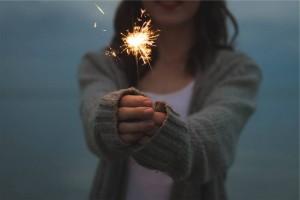 How can she help you to be happy at work?
ASparker helps clients find the spark within themselves!  The spark lights the way for your journey to find the work you were meant to do.  The spark also will keep you energized and enthusiastic as you learn how to be happy at work now and in the future.  Make your current job better while you find out what a new more meaningful career will be for you .
I work with professionals, individual contributors, business owners and managers. (See list below)  Whether you are in business or practice for yourself or work for someone else, if you are happy at work your whole life seems better. Your days sail by and you feel a sense of accomplishment and satisfaction. You are doing meaningful work and you feel successful, productive, energized and alive.
Want some examples of how ASparker has helped her clients?  Go to the page "What does ASparker do?
Here are some examples of professions and businesses my past clients have been in.
Lawyers,
Bookkeepers
Consultants
Project Managers
Teachers
Chemists
Veterinarians
Researchers
Marketers
Sales Professionals
Recruiters
Sales Managers
Financial Planners
Nonprofit managers
Nurses
Newly Retired people interested in an Encore Career
Don't see your profession here?  I've been a coach since 1998 I have probably coached someone in your profession.  Just ask me! I'd love to talk with you. Feel free to call me at 781-598-0388 or email me at asparker@asparker.com. You can also text me at 617-240-5353. I look forward to hearing from you.
Want some examples of what a sparker has done for others?