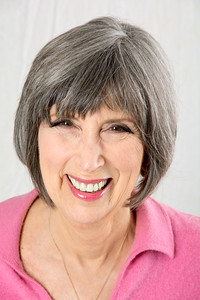 What does ASparker do?
Here are some examples of clients who have found their spark.
Barbara* worked in a pharmaceutical company as part of a drug trial team. Her boss had told her she had reached her full potential in the company. Barbara disagreed. She hired me because she wasn't sure what to do. The comment certainly made her question her ability. Through a series of assessments (DISC, Strengths, Values) Barbara began to see what amazing strengths she had to offer and together we brainstormed a list a different jobs to try. She began to experiment by taking internships and volunteer positions at a variety of jobs. With her confidence repaired and her spark ignited Barbara became an independent consultant and developed a successful business consulting practice with companies doing drug trials for the pharmaceutical industry .
Karen* was a nurse who was dedicated to nursing. She had just taken a job after an unsuccessful stint in another group. She knew that there was something wrong with her communication style that was negatively impacting her working relationships. Through several coaching sessions we reviewed the conversations that had not gone well. Karen was an excellent nurse and it was clear that she wanted to share her knowledge and vast experience with the others. Through a series of questions she realized that by sharing her way of doing things her colleagues might feel she was being critical of them. She acknowledged that there might be more than one "right way" of doing something. By learning to monitor herself Karen was able to let her colleagues do it their way. Karen now has a much better relationship with her new group of colleagues than she did with the old group.
Phil* was a lawyer in a solo practice. He was very successful but found it difficult to live on the money he made. Some months his income was high and sometimes he had to borrow money to get by. When he shared his bookkeeping system with me I noticed that at the end of each month he took home what was left. I asked him why he did not have his salary as an expense item. Suddenly he realized if he learned to live on a salary it would even off the slow months. His next step was a family budget.
Dave* was a lawyer who had had a very successful legal career and was now looking for a change. He partnered with a friend who was an investment advisor to start a new firm managing client funds. His role was to bring in new clients. He asked me to help him to become proficient in sales. With several assessments (DISC, TruValues, Strengths, Skills) and some tapes on sales techniques by Brian Tracy, Dave saw that the strengths and skills he used as a lawyer could be used in sales too. He found his spark re-ignited in sales and began to apply what he learned and the firm grew quickly even though they started during a difficult economic time. Want to read ASparker's biography?
*Coaching is confidential so I have not used real names here.