Meaningful relationships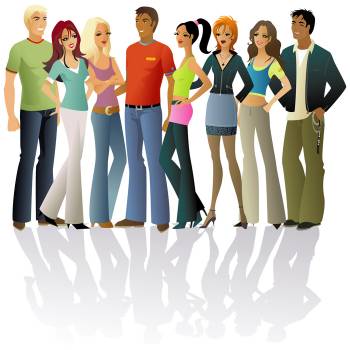 "Make new friends
And Keep the old
One is silver
The other is gold".
Those are words to a song I learned when I was a Brownie or a Girl Scout. The song came to me as I was writing my Christmas cards.  For me the holiday season is a time to really appreciate the new friends I've made this year along with the ones I have had for many years.  One way I do this is to send cards to people in my life that I appreciate and want to stay connected to.  It is one small way to stay connected.
Good relationships are important in your family, in your business and in your career.  Keeping connected to others is also good for your health and longevity too.  Your community supports you in times of trouble and rejoices with you in good times.
At the close of 2012 I want to reconnect with all of you and tell you how much I appreciate you.  It thrills me when people respond to my newsletter and blog and let me know when something touched them, angered them or motivated them.  Even when someone mentions that they read my newsletter or blog, I feel honored.  I want you to know you are truly silver and gold to me.  I wish you all a very happy holiday season and a wonderful 2013!