Your Career is Your Business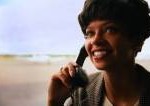 Several years ago a young woman called me to discuss her career.  She worked for a large mutual fund company as a contract worker.  The company had its own temp agency and brought in people to work on short- term projects.  She was working steadily, had interesting jobs, and she was able to broaden her skills at the same time.  She came to me because she was interested in finding full time employment and felt stuck.
As we move into the 21st century there is a shift in the job market that is taking place.  To keep their bottom line in check companies are hiring people to do one project and giving the employee no guarantee of future work.   In the December 22, 2000 edition of  The Kiplinger Letter the editor says that employers in the future will be relying on "armies of freelancers, temps, independent contractors, and consultants" rather than a full time workforce.
What will the impact be on you if companies need more and more temporary or contract workers?  My client was sure she wanted full time employment but when she considered fully the flexibility of the job she had, and the life style she wanted she realized that this way of working was best for her. Today she would not be alone. A Radcliffe Public Policy Center study found that for 84% of workers in their 20s and 30s, a family-friendly work schedule was a priority.
The Kiplinger Letter also says that workers now are anticipating a longer work life.  Because of that employees will be changing careers and jobs many times. Kiplinger says it "Won't be unusual for workers to change jobs 10 or more times, take up a whole new career two or three times in their lives."  Free-lancer or not most of us will be changing jobs fairly frequently.
So how does this affect you and your career plan.  Clearly all of us are going to be responsible for managing our own careers.  It might be helpful to think of ourselves as being self-employed even when we work for a corporation.  Remember if you are self-employed you are not going to wait for your boss to do a career planning session with you.  Your career is your own and you will want to have the flexibility to plan for moves beyond your current employer.
An important part of your career plan will be your description of what you have to offer?  The first step here will be to get very clear about what it is you do or want to do, what your skills are, and why someone would want to hire you.  Putting that down on paper can help you to think through what you are currently doing, what you would like to be doing and how you are going to get there.
If you are going to run your career as if you are self-employed then training is your responsibility not your employers.  As you write down your skills for your current job make of note of skills you will need for your next job.  Now the challenge is to get the training you will need in those new skills.  Some employers offer training but as US News and World Report says in their November 6th issue called Career Guide 2001, "When the boss won't provide training, free agents add skills on their own."
The unemployment rate remains pretty low** but we still hear about downsizings.   Job stability is a thing of the past so it is important for all of us to be prepared to move on.  What are the steps you are taking to insure your success?
Take action
1.      Spend an hour making a list of your skills.  Don't forget about the skills we used to call "soft" skills.  Skills such as understanding team dynamics, ability to pace a project, quick learning especially on new technology, clear communication etc.  So-called  "Soft skills" are very much in demand today.
2.      What is it that you do?  Business owners know they often have about 30 seconds to tell someone exactly what they do.  It's called the elevator speech.  Put together your own 30 second commercial.  Practice it and use it the next time someone asks you what you do.
3.      Free Agents will need to know how to articulate their competitive edge.  What is it that you do that makes your work unique?  Why should a company hire you and not someone else?  Write this down too.  You may want to come back to it occasionally to see if you can add to it.
4.      Think about where you are and where you want to be.  Write a step-by-step plan of how you are going to get there.  Include the training that you will need and a time line.  Can you do it alone?  Need help? Hire a career and business coach.
5.       Read Parker's Points from January 2003 10 Ways to Develop  a Free Agent Attitude: http://www.asparker.com/ppts0103.html
6.      

Check out my latest ebook, Fast Track Job Search Guide which I co-wrote with Lenore Mewton .
** This article was written for Road to Success in January of 2001.  It seems even more relevant today.