10 Tips to Create an ATS Friendly Resume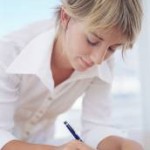 If you are applying for jobs online then chances are the first reader of your resume will be a computer program called Applicant Tracking System (ATS).  Since most companies get lots of resumes for a particular job, this software was purchased so that the company can read the best of the resumes.  These systems frequently eliminate resumes because of the way they are formatted not because the candidate was not qualified.  Here are 10 tips to help you create an ATS friendly resume
Use Standard Fonts – Arial, Courier, Verdana, are good choices.  Don't get fancy.  ATS won't be able to read your resume
 Use .RTF or .DOC file types – Avoid PDF, DOCX, WPD, WPS or HTML. Change the font size to 8 point or less and see if it still reads correctly. Now, save your resume as plain text (".txt"), and see if it still reads correctly. Resume systems do NOT read resumes directly. They first convert the resumes into plain text, and then they read and process that plain text. So, ALWAYS make sure that you save a copy of your resume as plain text and then open that plain text and make sure that it still reads like it should, with no weird formatting problems.
3. Avoid special characters – Don't use arrows instead of bullets because they can cause problems. Standard bullets are fine.
4. Avoid Graphics of any kind – Don't use JPG, PNG, or BMP images.  They are not readable by ATS.
5. Don't use borders, shading or symbols on your resume.  ATS gets confused by them.
6. Avoid tables in Microsoft Word – Tables in your document will not stay formatted when converted to a text file for ATS reading.
7. Know what keywords to include in your resume and cover letter – Read the job description online carefully and use their words for the skills you have in your resume.  ATS picks out resumes that have the right keywords.
8. Emphasize relevant accomplishments – Highlight your accomplishments.  Make them easy to find.  At some point a human will be looking at your resume.  The hiring manager will spend about 10 seconds looking at your resume.  Make it easy for him/her to find your accomplishments.
9. Learn how to pack your resume with keywords – legitimately – Most ATS use keyword-matching algorithms in order to identify potential candidates, so your resume should include the keywords that employer is looking for. You can easily do this by creating a paragraph near the top of your resume labeled "Strengths" or "Core Competencies," and listing any skills you have that match requirements in the job ad.
10. Place Contact Information at the Top: Don't forget to include vital information, such as your phone number and email address. If you want a job, put your contact info FIRST. Contact info should ever be placed on just one or two lines.
Example: Robert H. Smith • 13003 Myrtlea Lane • Houston, Texas 77099 • 713.562.7009
Instead put it in block form:
Robert H. Smith
13003 Myrtlea Lane
Houston, Texas 77099
713-562-7009
smithy@soupandmore