Quotes On How To Run a Successful Business By Howard Schultz
This list was first printed in Parker's Points in July of 2002. I am printing this as it was written with not much of an introduction.  I admire Howard Schultz and his quotes give some good information about lessons he learned.  They may or may not apply to your practice but they are worth considering.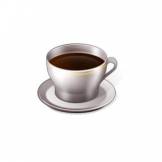 Ten quotes from the book, Pour Your Heart Into It,  by Howard Schultz, Chairman and CEO of Starbucks Coffee.
1. "But when you really believe – in yourself, in your dream – you just have to do everything you possibly can to take control and make your vision a reality.  No great achievement happens by luck."
2. "I believe that the best way for an entrepreneur to maintain control is by performing well and pleasing shareholders even if his or her stake is below 50 percent. That risk is far preferable to the danger of heavy debt, which can limit the possibilities for future growth and innovation."
3. " It's one thing to dream, but when the moment is right, you've got to be willing to leave what's familiar and go out to find your own sound."
4. "Whatever your culture, your values, your guiding principles, you have to take steps to inculcate them in the organization early in its life so that they can guide every decision, every hire, every strategic objective you set."
5. "Every step of the way, I made a point to under promise and over deliver.  In the long run, that's the only way to ensure security in any job."
6. "If you want to build a great enterprise, you have to have the courage to dream great dreams.  If you dream small dreams, you may succeed in building something small.  For many people, that is enough.  But if you want to achieve widespread impact and lasting value, be bold."
7. "Treat people like family, and they will be loyal and give their all.  Stand by people, and they will stand by you.  It's the oldest formula in business, one that is second nature to many family-run firms.  Yet in the late 1980s, it seemed to be forgotten."
8. "While Wall Street has taught me a lot, its most enduring lesson is an understanding of just how artificial a stock price is.  It's all too easy to regard it as the true value of your company, and even the value of yourself."
9. "At a certain stage in a company's development, an entrepreneur has to develop into a professional manager.  That often goes against the grain."
10. "Whatever you do, don't play it safe.  Don't do things the way they've always been done.  Don't try to fit the system.  If you do what's expected of you, you'll never accomplish more than others expect."