Spring in the US Northeast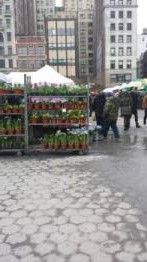 March 23rd is my birthday and to celebrate I spent the weekend with my children and grandchildren in New York and New Jersey. I was able to see a new musical, It Shoulda Been You and then had a birthday dinner at an Italian restaurant with my daughter, son, son in law, grandson and granddaughter. A perfect day! It was a warm (40 degrees) day although it had been snowing in New York and Boston in the morning. New York however had a spring vibe that at the moment Boston lacks. The calendar says it spring but the weather does not! The picture is of the farmer's market in Union Square in NYC. Lots of flowers for sale. Many in pots to be transplanted into the garden.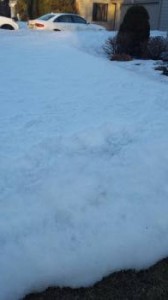 Here is what it looks like in front of my house in Massachusetts.  Spring is very late in coming.  The snow is melting very slowly because it has been so cold and snowy. I am grateful that the melting is slow however since otherwise we would have had a huge flood.  I still am very eager for it to warm up and plants to start to bloom.