Time Management Tools, Resources and Tips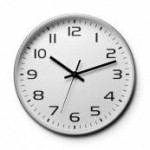 There are so many ways to get distracted at work that sometimes it is impossible to avoid getting caught up in something that wastes your time.  To make sure you stay focused on your work here are some time-management tools, resources and tips.
Tracking how time is used for a week.  Do you have trouble figuring out at the end of the day where the time went and what you accomplished?  Try tracking all your time for a week.  When I ask clients to do this they are amazed at the obvious time wasters that suck them in and sometimes they can identify what triggers those time wasters.  For one client just clicking on one ad on an Internet website took him down a path he had no need to go for over an hour.
Covey 4 quadrant tool http://www.best-personal-growth-resources.com/time-management-matrix.html .  This is a great tool to get you to see how you can prevent having frequent emergencies so that you are always working on the most important work.
3.       To do list – The to do list is helpful  because it allows you to see what you have to work on so that you can choose the ones that are top priority.  The more complete it is the more useful it will be.
Mind dump – In the class I took with David Allen who wrote

Getting Things Done

(see #5) he told us at the beginning of the class that he knew we had a lot going on and that having that on your mind during a class is distracting.  His solution was to do what he called a mind dump.  He asked us to make a list of everything we could think of that we needed to complete.  This is a great way to get a complete To do list.  You need about 15 minutes of quiet with no interruptions to do this.

Getting Things Done

work flow.  http://www.amazon.com/Getting-Things-Done-Stress-Free-Productivity/dp/0142000280/parkerassociates  David Allen has a complete work flow process that allows you to always know what you could be doing at any moment in time no matter where you are.  His book is worth reading and if you like his methodology he offers lots of classes and support to integrate his work flow ideas into your practice.
Top 2 or 3 things to do for the day.  The way I start my day is by asking myself what 2 or 3 things are most important for me to complete today.  This allows me to choose where to focus my attention.
Learn to say no – Someone once said that the most difficult word in the English language to say is "no".  To keep your priorities in focus you must say "no" to interruptions, "no" to meetings that aren't important to you, "no" to a new client who isn't right for you.  It is difficult to do it consistently but important to insure you maximize your time.  In 2002 I wrote a list of 10 Ways to say "no".  If you would like a copy send an email to asparker@asparker.com with your request.
Weekly planning meetings with staff, boss or coach – If you have a staff it is important for them to know what the week's priorities are so that they can support you properly.  My clients notice a big difference in their office when they do this.  If you have a manager who needs to keep abreast of your work, plan to meet with him/her weekly.  Frequently clients will tell me they try to keep away from their boss.  That is not a good idea.  You want to be sure you are working on your manager's priorities and that he/she agrees with your plans.  If you work alone in your own practice a coach can be useful to help you define your priorities and then he or she will help you to stay on track and focused.
Review Goals and metrics weekly – That weekly meeting is the perfect time to review your overall goals and check to make sure your priorities for the week are moving you closer to your goals.  This is also the time to see how you're doing  based on the metrics you have chosen.
Periodic breaks – Everyone needs to get up and move periodically while at work.  Take a walk, get a cup of tea or coffee, or stretch.  10 or 15 minutes of break time after an hour or two of work will keep you alert and energized.