Do You Have the Time to Find Meaningful Work?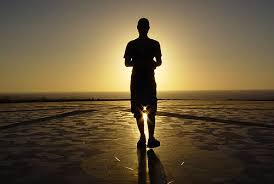 During the recession many potential clients called me about finding work but most were not interested in spending the time to find meaningful work.  They just wanted to survive by replacing their income with another job presumably like the one they had just been laid off from.
My Journey to Meaningful Work
I worked for AT&T for 10 years in their middle markets sales division.  I was very successful at selling telephone systems and network services.  In fact in two of those 10 years I was a top producer and in the top 3% of the AT&T Sales Force. During the other years I was a frequent recipient of awards in my branch and division.
Because I was such a top producer I got a promotion into a staff job and later came back to the field as a sales manager.  After 15 years at AT&T my final position was in new product sales and unfortunately the product I was selling tanked and I was laid off.  Not a great place to be.
I was luckier than those in the last recession.  I was old enough to collect my pension (AT&T had lowered the age to get your full pension) and AT&T offered $10,000 to anyone who started a business.  Because of this I had the luxury to really think about what I wanted to do next.   Finding the work you were meant to do is often a journey rather than a quick discovery.
My journey began by reviewing the jobs I had had.  Although I always loved sales I wasn't passionate about it.  I did enjoy working toward a goal and helping other people reach their goals.  I had been a good teacher early in my working life.  In my heart I knew my future would include some kind of teaching work that was goal centered.  But what?
As a high school chemistry teacher I loved to watch my students figure things out for themselves using the scientific method.  It wasn't just an exercise of my giving them information.  It was them finding the information on their own.  They joked that when we got to the crux of a problem I would always say, "Aha"  I loved those moments when the light went on for my students.
My "Aha" Moment
During my self-exploration I realized that what I really loved was to be a spark that allows others to generate ideas about themselves and the work they want to do.  Gathering self-knowledge and identifying a new path is not something you can do quickly but if you are willing to explore it can be done.  I had my own "aha" moment when I realized my new role would be as a catalyst for my clients' success and to help them spark and generate new ideas.
Lessons Learned from my AT&T experience
What are the lessons I learned from my AT&T experience.  There are many.  Here are a few:
Watch the trends in the business you work for.  If business is bad or you see that your product or service could be eliminated, have a plan to move on or out.
Forget about loyalty.  I had 10 years of superior sales and yet for one year of poor results because of the product, I was laid off.  Sometimes you just are in the wrong place at the wrong time.
Stay up to date with the skills you need for the next job.  I had too many AT&T specific skills and not enough of the skills other industries might be interested in.
Have a plan A and a plan B.  Plan A is your next step in working for someone.  Where are you headed?  Plan B is what would you do if you had to open your own business?  Work both plans!
Do enough self-reflection so that you know what your values and interests are.  That way you will be headed in the direction of meaningful work in both plan A and plan B.
Hire a coach.  When I wasn't sure what I wanted to do a coach helped me to articulate my values so I knew what was most important to me.  Then I was able to structure my business around what I was passionate about.
If you are looking for work that you enjoy and find meaningful, work where you really feel you are making an important contribution and are passionate about, take the time now to begin the journey toward it.  It often takes several steps to get to the right place so the sooner you start the sooner you will be on your road to success!
Start Your Own Journey
Want to start your journey to find meaningful work?   I would love to coach you.  We'll begin with a few assessments and tools that I will provide.  The assessment and tools help you to determine your values, strengths and behavioral style.  I'll give you some specific instructions about how to write your biography so you can see how your past experiences feed your future.  The journey will also include using many other tools and exercises along with doing some research and interviewing.  I'll guide you all the way and in the end you'll know what meaningful work is for you.