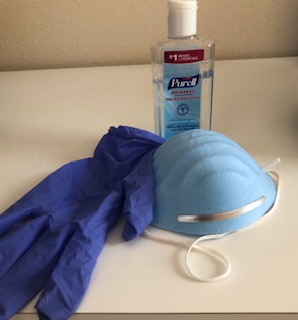 Business in the Time of the Corona Virus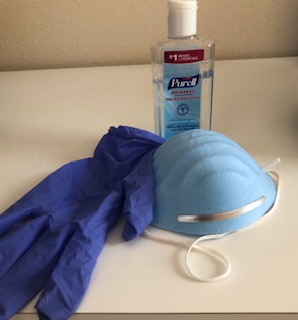 Sometimes during challenging times like the current corona virus pandemic, something you had been wishing for happens. You are feeling stressed by the virus and its effect on your family. Do you take advantage of the new opportunity or do you just let it go? My client grabbed it!
Claire (not her real name), a nurse, and I had been working together for about 3 months. Her reason to seek counseling was that she had a small coaching business coaching mothers about self-care and she wanted to reorient her focus toward working mothers by doing workshops in businesses.
While we worked together, she did some needs assessments with a couple of businesses. She knew the issues people in those businesses had and was scheduling workshops. Then the Coronavirus broke out. Suddenly all the scheduled workshops were cancelled. She felt like she was at square one again!
She had been struggling to find appropriate businesses to target. She told me she really wanted to work with nurses especially those who were mothers. She is a nurse and a mother, so it was a natural fit. She knew a lot about their issues. Unfortunately, when she approached hospital HR people, they told her that nurses were just too busy and had no time in their day for workshops.
What she really needed she said was a place where nurses congregated so she could talk to them directly. She was sure they would be interested in the workshops. The problem was there wasn't a place that she knew of to find lots of nurses.
Once the virus broke out however someone created a Facebook page for nurses. She and lots of other nurses joined. Here was an opportunity to talk to them without HR in hospitals stopping her!
Now however because of the virus face to face workshops were out of the question. So, her business focus has changed again but she found a place to talk to her market. She is hoping that she can learn from those in the Facebook group exactly what they are struggling with. She already knows some of it because she is working in a hospital as a nurse in addition to her business and has those issues too.
Luckily, she has lots of videos to share with the nurses on self-care and time management. As she gets acquainted with the group, she will make more videos on the topics they discuss online. She is optimistic that when things settle down, she will be able to do some workshops online.
When the seriousness of the virus became apparent many of us were wrapped up in just providing for our own survival. We are all stressed. As we get used to being isolated it is helpful to understand not only what we are struggling with but also how others dealing with the situation and how they are feeling. This is called empathy-the ability to understand and share the feelings of another.
We are all dealing with a unique situation and many will have difficulty adjusting. With empathy and some ingenuity, you, like my client can regroup and figure out ways in which you are uniquely qualified to help others.
In helping others, you help yourself. First it takes your mind off your own situation and second you are developing a way to understand and acknowledge someone else's feelings. One of the most important traits for business leaders is empathy. You will need it to succeed in today's marketplace.
So as we enter this new world of isolation and quarantine, use your own ingenuity to first empathize with those in your target market and then find new ways to serve your clients that comply with the current distancing rules and best practices with regard to the virus.
Coaching during the time of the Corona Virus
Feeling stressed? Cabin Fever? Overwhelmed? Any or all of these can be paralyzing during this crisis. It helps to have someone to talk to. Together we will formulate a plan to help you to move forward with enthusiasm. Let me know if you would like a free 30 minute consultation by calling me at 617-240-5353 or emailing me at asparker@asparker.com