Happy at Work? Use Market Research to Find the Answer.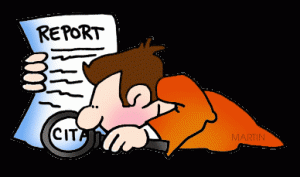 There are many parts to being happy at work. One is that you are working in an environment where the business is growing. (Ask me about working for a company where the business is eroding – not fun!) To insure that you are on the right track whether you work for someone or you work for yourself, you'll need to do some market research. Here are a few suggestions of tools you can use for your research. Not every tool can be used for every business. After your research you will want to capture your ideas (business or career) on paper so that you can use what you have learned.
Survey – Is the business still relevant? One way to find out is a survey.  If you have your own business you can do a email survey of your customers or clients.  Check the Survey Monkey site for free email surveys that you create yourself.  Not sure what to put on a survey use this link for a library of survey templates. If you work for someone you might be able to do an informal survey of colleagues and members of a business related networking group.
Focus Group – If you want to brainstorm with a group of people about your product and its attractiveness to the market enlist the aid of a focus group. This group can provide valuable input to shape your offer. The focus group would consist of from 8-10 people in your target group. One book to read on focus groups is called Focus Groups – A Practical Guide for Applied Research by Richard Krueger and Mary Anne Casey.
Demographic Information – Whether you have your own business or work for someone this is something you should know about your market. What is the age, sex, income,occupation, marital status of your market?  How many prospects are in your target market? For demographic information use the site of the US census and read some of this article from Entrepreneur Magazine
Interviews – Conduct individual face-to-face interviews with members of your target market. You could use survey questions as an outline for your interview. This will lead you to a more in depth understanding of what your target market wants.  It will also give you an idea about the long term viability for your product or service.
Similar Businesses – Talk with others in similar businesses. Talk to someone in a similar business in a different geographic area if talking to a competitor seems inappropriate. Otherwise find people who serve the same target market to find out the concerns and challenges they face.
Chambers of Commerce – Chambers of Commerce have a wealth of information about their members and usually know most of the businesses in their area. They may be able to direct you to businesses that could be strategic partners as well as people in your target market.
Trend information – What are the trends that are impacting and/or will impact this business? . . 2011: Trendspotting For The Next Decade by Richard Laemer is a book that addresses the trends in the 21st century. If you can hook your product or service to a trend, it becomes easier to estimate growth and to plan for the future.
Psychographic information – Psychographic profiling is a process of grouping customers via lifestyle choices, personality, activities, beliefs and values. This information will help you to locate your target market (important when you want to market to the group) and help you to talk to them in a voice they are receptive to. Use this link  to learn more about psychographics and how to use them.
Associations – Find associations that your prospects belong to. The leaders of the association can direct you to members who are able to help you in understanding your market. Associations may also provide you access to your target market.
Test market – Place a test ad for your product/service online or in a publication you know your target market reads to see if you a get response. Make your ad hard to refuse.(Free or low price) This is a test to see if your product is wanted and needed. Make note of the response. Find out if the customer/client satisfied? Follow up to get customer testimonials and comments. Another test ad could check your price point to see what the market will bear.
Take Action on your Business or Career Plan
When was the last time you put together a plan for your practice or your career? If it is it is time to review your situation and develop a new plan. I'd love to assist you with your plan. Clients have told me that they put off doing the plan because they found the task too daunting. If that is an issue for you I can make it easier for you. I'll help you focus and get your ideas down on paper. Email me to set up a free consultation and we both evaluate whether we can work successfully together. My email address is asparker@asparker.com