Ten Tips for Staying Connected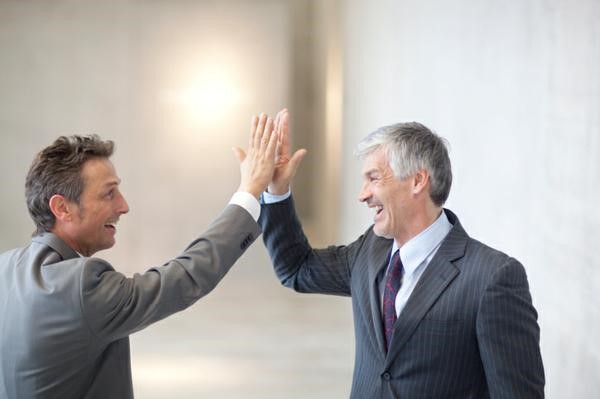 Many of my business clients tell me that what they missed most when they started their businesses was the camaraderie of an office setting.  Small businesses often start with just the owner alone in the office. If you are working by yourself even if your work is satisfying you still may not be happy at work.  How do you create a team that helps you to increase business and to feel less isolated? Create a team that comes from other businesses and clients that you work with.  To combat this sense of isolation here are some suggestions that allow you to feel the connection and will also increase your chances for more business.
Strategic partnerships work well for marketing your product or service. An added benefit is that you work with someone you respect.  Consider collaborating on a project or product with a partner and hold face to face meetings.
Another marketing strategy is to join networking organizations. They can help you to get referrals, but they also are another way to feel the connection to others. If you are missing the closer type relationships that an office provides, develop on-going relationships with some of the people with whom you network.
Sometimes all that is needed is to be with people not necessarily interacting with them. A coffee shop might fit the bill occasionally.  Take your reading material or computer with you so you can work.
Have lunch with a friend or colleague. You need to eat anyway.  Just being with a friend in a relaxed setting can energize you and make you less lonely.  If you have an issue to discuss with a colleague, suggest lunch instead of a long telephone conversation.  You'll both enjoy it more and if you stick to an agenda you'll accomplish your task too.
What kind of group would help you and your business the most? It could be a leads group, an R&D team or an advisory board.  All give you opportunities to connect. Create a group that serves your business and keeps you engaged and connected.
Enjoy a concert or sports activity with a client or customer you like. It is a way to pleasantly stay connected with people you find interesting.
Exercise is important to your physical well-being. Find a walking or exercise buddy and take a needed break during the day.  Even just a half hour walk with a friend will brighten your spirits and recharge you.
Become involved in recreational activities in your area. Bring business cards to your book club, your child's Little League Game or a Golf Tournament.  Meet potential customers, relax and keep connected.
Develop an ongoing relationship with a mentor or coach. Talk to or meet with your coach or mentor weekly.
Take a course at a local college or training center. The course or training could be work related or just something of interest. Either way you will be with other people.
To meet the challenges of working alone it is helpful to have a coach.  If you would like to have someone available to bounce ideas off of and to support you in your career, I'd be happy to work with you.  To set up an appointment and to discuss the possibilities, please email me at asparker@asparker.com.