Your Answers to These Questions After the Quarantine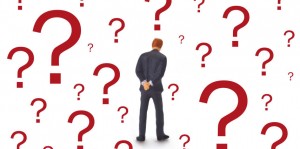 What a year 2020 is turning out to be! And we are only 6 months into it. The pandemic, the quarantine and now the horrible death of George Floyd. I have spent some time reflecting on the time I have spent in quarantine. Self-reflection is the first step in becoming more self-aware. The questions below are some of the ones I have asked myself. I don't feel ready to reflect on the horrible death of George Floyd. I'm just sitting with my feelings of sadness, horror and helplessness.
One thing I am doing is listening to everyone else's thoughts on this tragedy. I think it is important that we listen to each other-not argue but listen. Find someone with different skin color from yours and listen to them. Start by asking them what it is like to experience this tragedy and how it affects their life? I'm including at the end a link to a list on listening that I wrote several years ago.
Here is a list of some of my questions to reflect on the quarantine and pandemic. I hope they will be helpful to you.
What did I learn about myself during this time?
What did I begin to do during the quarantine that I will continue to do even after the quarantine?
What will I be happy to stop doing once the quarantine is lifted completely?
What strength did I discover I had during this time that I didn't know I had before this?
What was most helpful to me during the quarantine?
What am I grateful for right now?
What emotion am I feeling right now? Is it different from the beginning of the quarantine?
Who do I want to thank for helping me during the quarantine?
What am I looking forward to doing once the quarantine is lifted completely?
Who or what did you miss most during the quarantine? Are you surprised?
Read The Top Ten listening Techniques on my website. This list is one of the most popular articles on my site.
Coaching Offer
Feeling overwhelmed by all that is happening in the world? Looking for your part in the solution? Talking about it with someone with no agenda who is ready to listen to you fully and reflect back to you what she has heard, is exactly what a coach does. If you are looking for someone to help you find your calling and purpose in all that is happening, please call me at 617-240-5353 or email me at asparker@asparker.com.