How to Look Forward to Monday.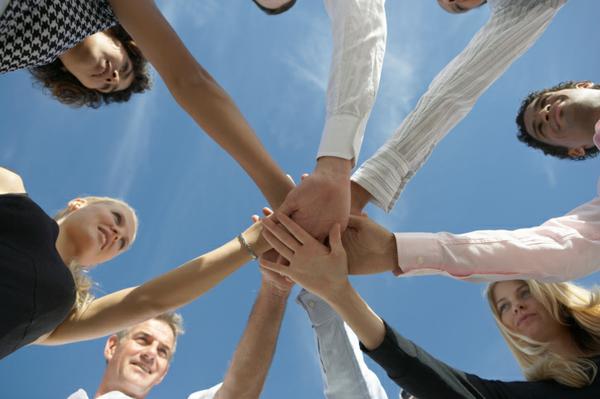 When I joined New England Telephone in August of 1982, I knew I was destined to be part of a new company at that time called AT&T Information Systems. In January 1983 the new company was born, and I was a member of its first sales force selling telephone equipment to businesses. The company was very entrepreneurial. Everything was new to everyone. We all had one thing in common though and that was a very strong desire to have this new company succeed.
We worked hard together, helping each other even though we were in sales and each had our own quota to attain. There was a sense of camaraderie and helpfulness that I hadn't experienced before. It was fun and I looked forward to going to work every day even Mondays!! I was happy at work.
In an article on the Bates Communication blog entitled 7 Top Trends to Watch for 2020 the author says that to encourage engagement managers need to create an atmosphere where everyone feels they are part of something. This they define as having a sense of belonging.
That made me stop to think of all the jobs I have had where did I have the feeling of really belonging. That job I had with the new AT&T in 1983 was one. I haven't felt it often, but I do know that feeling of belonging did bring out the best in me.
So, what can individuals and managers do to get that feeling of belonging? As I look back the one thing I remember about my AT&T experience is respecting and liking the people I worked with.
I took time to get to know my peers, support people and managers in my office. I didn't necessarily become good friends with them, but I formed friendly relationships with them and many of these relationships have lasted through the years. As Sheryl Sandburg says, "Motivation comes from working on things we care about. It also comes from working with people we care about."
Companies in the past have tried to foster this sense of belonging by making games available. Think- foosball. They also have offered perks to keep people engaged. Think – free snacks available all day. It may or may not have been effective.
The trend for gaining a sense of belonging as Bates sees it means that people feel they are really part of something.  It means understanding what they bring to the company and how it contributes to the success of the group and the company's mission.
Finally from my perspective that sense of belonging comes from your manager acknowledging what you bring to the table, respecting you, and valuing you. Belonging comes from feeling a part of the group and that includes your peers, colleagues and management.
There is opportunity here for both managers and employees to work on helping each other gain the feeling of belonging by creating a team that is respectful, engaged and cohesive. The question is how do you do that? I'd love to hear your answer.