Ways To Reduce Your Anxiety From the Corona Virus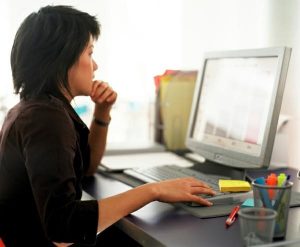 The Coronavirus has affected us all. The way we work and play has changed. We are all learning to wash our hands appropriately and staying 6 feet away from each other.
The scary thing for me is it has made me aware of how much I touch my face. Who knew? I never thought about it before but now that I know I am not supposed to do it, I realize that I do it unconsciously quite often. At first I was embarrassed to admit it but after watching this video I guess I am not alone.
Psychologist Natasha Tiwari explains that we are hardwired to touch our faces and offers some suggestions for how to alter those behaviors.
If you are anxious about the virus and who isn't, here are some ways to calm yourself and/or distract yourself. I've included links to videos to help you begin using the one or two that you choose to do.
10 Ways to Relieve Anxiety cause by Coronavirus pandemic
Follow medical recommendations from the CDC. Make sure you are doing all that you can to stay safe.
Chat with others regularly by phone or computer. Call an elderly friend or relative to help keep their spirits up. Try talking about something other than the virus! (You can also call your coach. Coaches are trained to deal with difficult issues like anxiety. I'd be happy to talk with any of my clients, former clients or new clients.)
Take up a new hobby like knitting or drawing. How to do the knit stitch, Drawing lessons
Take a course online. EDX has free online courses from Harvard and MIT Try online courses from coursera. They have free classes you can finish in a day.
Do something you have wanted to do but never get around to it. Do your closets need cleaning? Have you wanted to organize your photos but never have the time? Got a book you have been meaning to read? Got a TV show or streaming video you've been meaning to watch? Have you been wanting to try a new recipe?
Get enough sleep. Nap! What a luxury! Whoever has enough time to take a nap during the day?
Get some exercise either walking outside or using a workout video.
They say laughter is the best medicine. Why not watch a funny video, read a funny book, order a book by your favorite comedian.
Need some support during this stressful time? Call me at 617-240-5353.